Oyo state re-introduces open day system in public schools
Oyo state re-introduces open day system in public schools
Oyo state re-introduces open day system in public schools
Following the recent re-introduction of the open day system in all public schools in Oyo State, Governor Seyi Makinde has remarked that the move is to ensure proper monitoring of students.
The Governor made this known during a press conference by the Chairman, Oyo State Universal Basic Education Board (SUBEB), Dr Nurain Adeniran on Tuesday in Ibadan.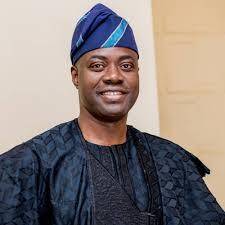 Dr Adeniran mentioned that many parents do not know what their wards do in school and teachers are also unaware of what their students do at home.
He stressed that the focus of the open day is to ensure proper monitoring of students from home to their schools as well as promote interaction between teachers and parents.
He further added that the state government is monitoring schools to ensure compliance.